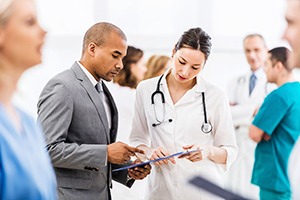 Harlequin Recruiting provides personalized, comprehensive recruitment services for physicians and facilities nationwide. For more than seventeen years, our team of experienced search consultants have focused on fully satisfying the needs of our clients and candidates; we pride ourselves in exceeding their expectations at each and every step of the recruiting process.
We have served a broad range of clients, from major academic centers to well-regarded community and rural hospitals. More than 100 facilities have engaged us to help them meet their needs. We work closely with clients to precisely define the type of candidate they seek for their open position, and we ensure that we present only qualified candidates who have expressed strong interest in the opportunity.
Our work with physician candidates is conducted on an entirely confidential basis. We strive to help physicians secure their optimal opportunity; and our team is committed to staying abreast of developments and market activities in the specialties we serve. We work on candidates' behalf throughout the entire recruiting process, from identifying ideal opportunities and arranging site visits, to negotiating the final offer.
Harlequin Recruiting's proven experience and extensive insight into the spectrum of opportunities that exist throughout the medical marketplace enable us to continually surpass both our candidates' and clients' expectations.
---
"Harlequin Recruiting was professional, attentive, and comprehensive in their efforts to obtain information about our position and learn about our needs. They worked hard on recruiting candidates from throughout the country who were carefully selected and matched to our needs, exhibiting a true sense of commitment to the search."

– Angelo R. Canedo, Ph.D, Vice President, Rehabilitation Services